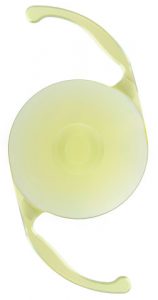 Ophthalmology Associates is pleased to offer the AcrySof IQ Vivity™ lens for cataracts. This lens is the first and only non-diffractive extended depth of focus intraocular lens (IOL) for patients having cataract surgery in the US. Cataracts are the world's leading cause of vision loss and nine out of ten Americans will develop cataracts by the age of 65. Nearly 4 million Americans undergo cataract surgery every year. A critical factor for success with cataract surgery is selecting the correct intraocular lens based on the health of the eye and the desire to be independent of glasses after cataract lens surgery. Cataract lens surgery with a standard monofocal lens will clear the cloudy vision caused by a cataract and will focus the vision for the distance. However, glasses will still need to be worn post-operatively to correct for near vision and possibly to correct any underlying astigmatism. If you are looking for a cataract surgery option that provides distance vision (watching children playing in the backyard), intermediate vision (working on a computer) and some near vision (reading), the Vivity™ lens may be a good option. This lens corrects distance vision, reduces astigmatism, provides vision at an arm's length while still providing some functional vision close up. The Vivity™ IOL therefore helps patients engage in lifestyle activities and hobbies with more independence from glasses after cataract surgery.
Renewed Vision and Lifestyle Benefits
In a clinical study, patients reported their outcomes 6 months after receiving the Vivity™ IOL. 94% reported good or very good vision far away without glasses. 92% reported good or very good vision at arm's length without glasses, and 93% would recommend the lens to a family member or friend.
Learn More About AcrySof IQ Vivity™ Lens
Ophthalmology Associates is proud to offer the AcrySof IQ Vivity™ lens, an innovative technology for cataract surgery patients. If you are interested in learning more about Vivity™, please call to schedule an appointment to speak with your eye surgeon to see if AcrySof IQ Vivity™ IOL is the right cataract surgery option for you.