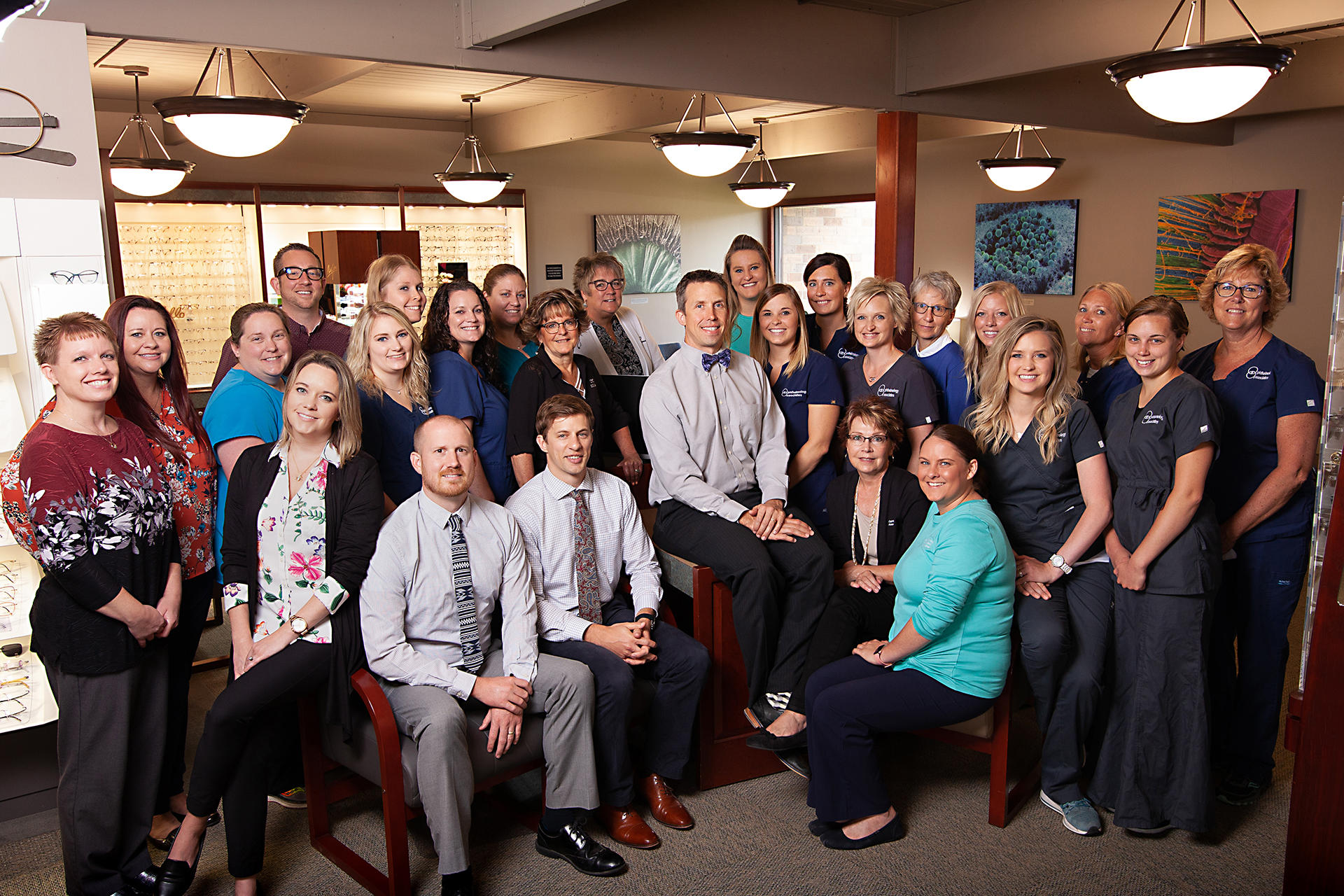 Services
We offer a wide variety of services including Routine Eye Care, Medical Eye Care, Cataract Care & Surgery, Pediatric Eye Care, Corneal Treatment & Surgery, Glaucoma Treatment, Retinal Condition,  Lens Implants, Diabetic Care and Other Surgeries & Care.
In addition, Ophthalmology Associates offers LASIK, on-site, so there is no need to travel. We use the most advanced LASIK technology—wavefront guided Bladeless LASIK procedure—and a customized approach for your individual needs. Our LASIK patients also receive comprehensive post-operative care. 
Outreach Clinics
For the convenience of our out of town patients, our doctors do outreach care including exams and surgery in Fairmont, Le Sueur, Madelia, New Ulm, St. Peter, St. James and Waseca. Learn More
Meet Our Team
Ophthalmology Associates is made up of highly trained ophthalmologists with an exceptional support staff to serve your medical and surgical needs. Learn More
Convenient Eye Care
OUTREACH CLINICS
Our doctors do outreach care including exams and surgery. Check out our locations.
Contact lEns Refills
REQUEST A REFILL FOR YOUR CONTACT LENSES TODAY!
We will contact you via phone or email to confirm your refill.
Request An Appointment
Ophthalmology Associates has been serving the greater Mankato area for over 50 years and our goal has been to provide our patients with the utmost in personal attention and the very best in eye care services. Contact us to set up your appointment today!