INSURANCE
Ophthalmology Associates & LASIK Center is a participating provider for Medicare and electronically submits directly to Medicare for you. In addition, we participate in several other major medical insurance plans. Since each insurance plan is different, please inquire with your insurance company about participation, deductibles, co-payments and the need for referrals. Also, prior to your appointment please check to see if routine eye exams and refractions are covered services. It is your responsibility to know your coverage and eligibility with your insurance. You will be held responsible for any amount that is not covered by your insurance. We request that you notify us in advance of any insurance plan changes and that you bring copies of your new insurance cards to your appointment. If you submit your own insurance, Ophthalmology Associates & LASIK Center will provide you with all the necessary information.
COPAYS AND BILLING
All copays are due on the date of service. Please be sure to bring any insurance cards with you to your appointment.
All bills are due upon receipt. Our office accepts most major credit card and other forms of payment. To pay your bill online, please click on "Pay My Bill" in the upper right corner of your screen. You can also pay by mail or telephone for your convenience. If there is a financial hardship, we encourage you to speak with our billing and collections staff. In some cases, a special payment schedule may be allowed.
If you do not have insurance, please contact our billing department for estimated cost of your financial responsibility. For new patients without insurance, you will be required to make a $100 payment on the date of service. For established patients without insurance, you will be required to make a $50 payment on the date of service for each appointment.
REFERRALS AND PRIOR AUTHORIZATIONS
Depending on your insurance plan, you may need an insurance referral or prior authorization for your appointment with us. If your insurance plan requires you to have a primary care clinic, you will most likely need a referral to be seen at our clinic. Please check with your insurance if a referral or prior authorization is needed.
If you do require an insurance referral, please contact your primary care clinic to send the referral to insurance prior to your appointment date with us. Please request the referral as soon as possible to allow your primary clinic adequate time to process the referral. If a referral is not available on your date of service, your appointment will need to be rescheduled or you will be financially responsible for the appointment on the date of service.
If you are a Veteran, we will need a prior authorization from Veteran Affairs before being able to schedule your first appointment. These will need to be renewed for any dates outside of the listed dates on the prior authorization.
FINANCING
Ophthalmology Associates & LASIK Center offers a variety of financing plans. Talk to our billing office or surgery scheduler today to see what plan fits in your budget!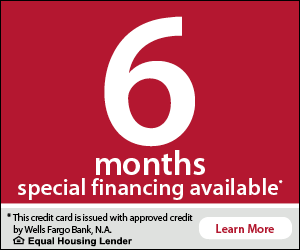 Are You A Candidate for LASIK?
Take a Self Test Now
Request An Appointment
Ophthalmology Associates has been serving the greater Mankato area for over 50 years and our goal has been to provide our patients with the utmost in personal attention and the very best in eye care services. Contact us to set up your appointment today!